Although modern people are more accustomed to using elevators to get on and off floors, the stairs are still not completely replaced. Compared with the elevator hidden in the wall, the staircase connects the two spaces more intuitively, so that the originally independent areas are integrated, and the design of the staircase is naturally related to the overall beauty of the space.The spiral staircase, as a classic art form, uses ingenious ideas and pleasing shapes to cleverly connect the building's split-level structure, which increases the flexibility of the hotel and club space.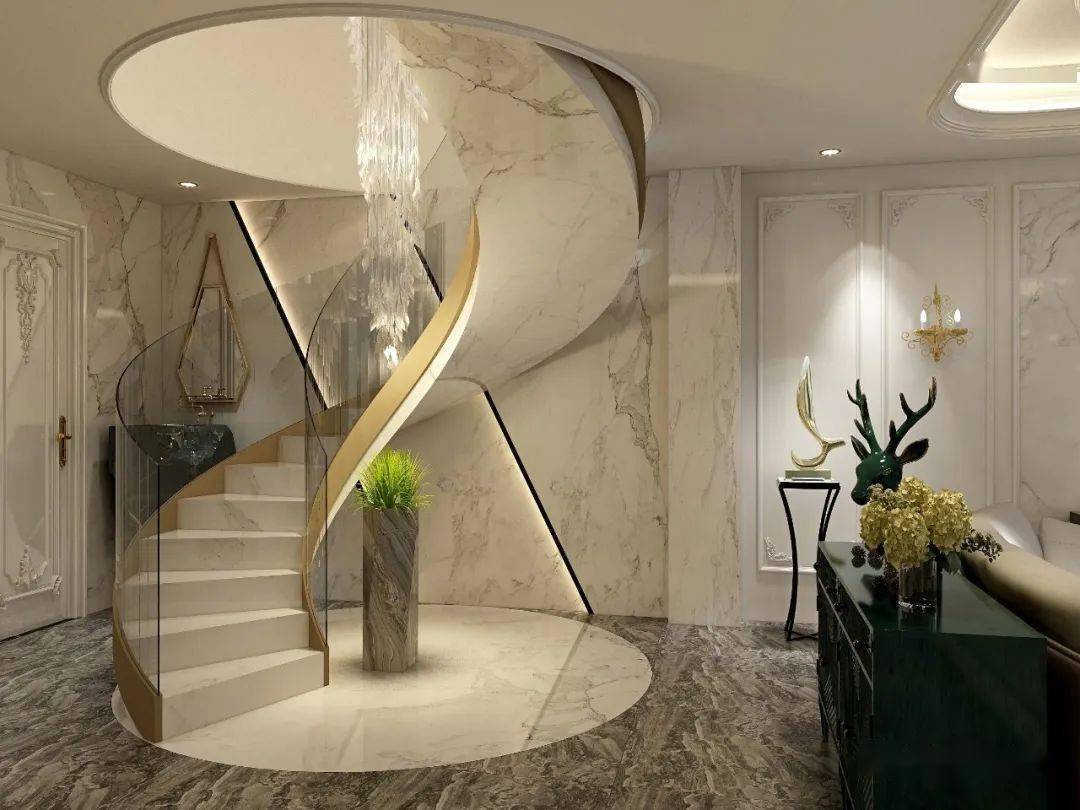 The spiral staircase is one of the most difficult to process in the special-shaped stone products. It is highly respected for its exquisite structure and modeling, and it is stopped by the cumbersome and complicated construction technology. Therefore, a high-quality spiral staircase with a uniform quality material , Scientific and accurate design plan, excellent processing technology and professional construction team, these key points are indispensable.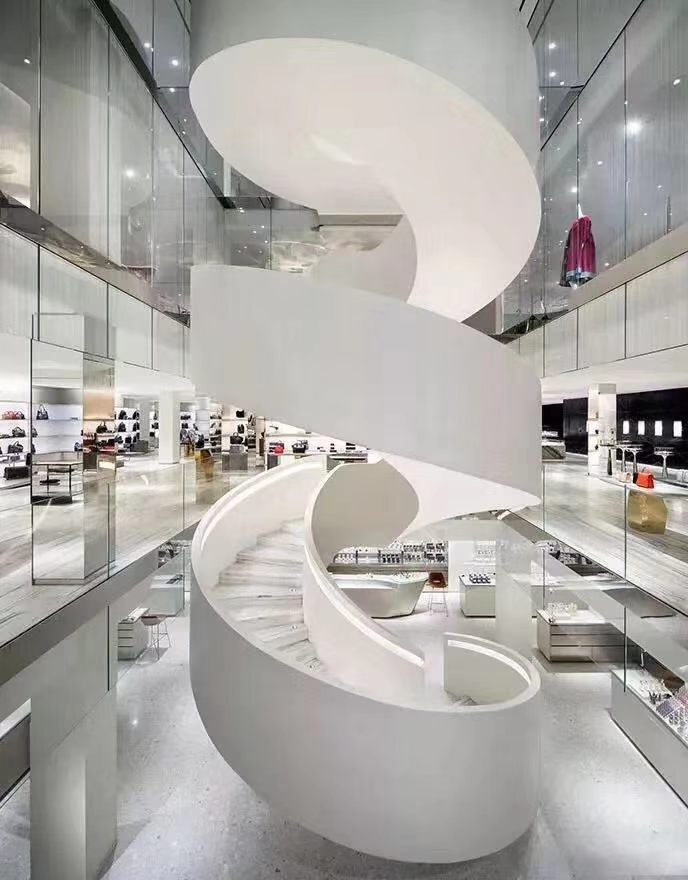 The staircase design of the villa is one of the frameworks of the entire space layout and an important factor to show the artistic charm of the space. It plays a vital role in the internal structure of the whole villa. Whether it is the use effect or the visual effect, it will be affected by the specific size, width, texture and shape of the stairs. How can a grand villa deserve to be supported by a handsome staircase!